Martin Badenhorst, O.P.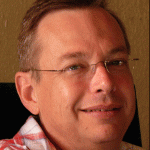 About
Martin Badenhorst, O.P.
Martin is a member of the South African Vice-Province and is a former lecturer in Hebrew Scriptures, World Religions, and Systematics at St. Joseph Theological Institute in Cedara, KwaZulu/Natal, South Africa. He has been pastor of Welkom and Bronville, prior of the formation priory, Emaphethelweni, and student master. He is currently assigned in Springs on the East Rand in the Gauteng province, serving as superior of the community and Parish Priest. He is also part-time lecturer in Scripture at St. Augustine College, Victory Park, Johannesburg.
Posts by Martin Badenhorst, O.P.:

Podcast: Play in new window | Download
For 11 January 2023, Wednesday of the First Week of Ordinary Time, based on Mark 1:29-39