Ruth Anne Henderson, O.P.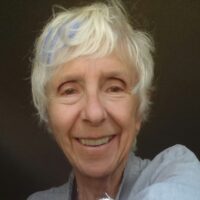 About
Ruth Anne Henderson, O.P.
Born and raised in Scotland, she was a university teacher in Wales until moving in 1979 to Italy, where until her retirement she was a professor of English Language at the University of Turin. She was President of the European Council of Lay Dominican Fraternities from May 2011 to May 2014, and is a translator and text editor for the Curia Generalizia of the Order.
Posts by Ruth Anne Henderson, O.P.:

Podcast: Play in new window | Download
For 28 October 2020, Feast of Saints Simon and Jude, Apostles , based on Ephesians 2:19-22